Monday: at 10.00 - 16.00
Tuesday: at 10.00 - 16.00
Wednesday: kl. 10.00 - 16.00
Thursday: at 10.00 - 16.00
Friday: at 10.00 - 16.00
Saturday: at 10.00 - 16.00
Sunday: at 10.00 - 16.00
Valid until 7 August
HISTORY, CULTURE AND EXCITING ACTIVITIES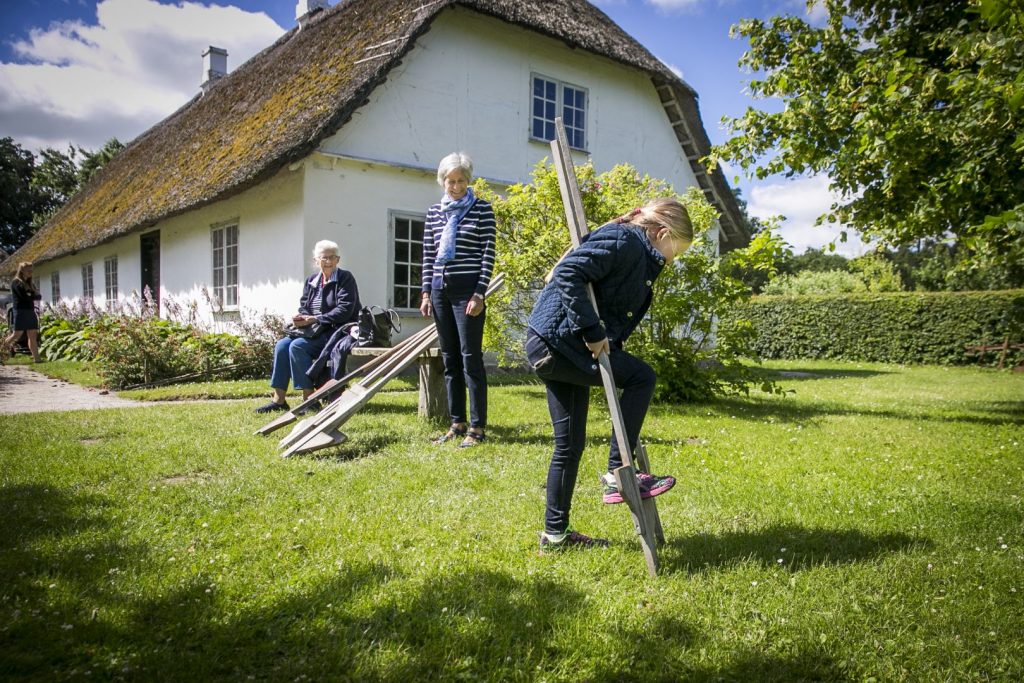 In the middle of the scenic Maribosøerne Nature Park located THE OLD HOUSES. It is Maribo's open-air museum. A little gem that provides experiences from the old days for both body and soul. Step back 200 years and sniff the mood. Explore the old half-timbered houses from Lolland-Falster and feel what it was like to live in the country in the 'old days'.
Move around a large historical stage, where the scenery is authentic houses with original objects. Here, ordinary people's everyday lives and living conditions are brought to life with small scenarios that illustratively show life in the countryside in the 1800th century.
THE OLD HOUSES in Maribo are full of fun activities for children. It is the place where you can live out your inner play child with several different old village games.
No event found!
If you are passionate about exciting experiences, beautiful surroundings and fantastic exhibitions - then an annual card to Museum Lolland-Falster is just the thing for you.
Here you get access to a wealth of experiences in your local area, including 50% at the museum's special events, 10% when you shop in our stores and not least free admission to all four exhibition venues - MUSEUM OBSCURUM in Nykøbing, THE OLD HOUSES and Maribo, STIFTSMUSEET in Maribo and
REVENTLOW MUSEUM PEDERSTRUP.
We offer two types of cards:
A personal card that gives access to the cardholder.
The price for this card is: 225 kr.
A personal card that provides access for the cardholder and an optional companion.
The price for this card is: 375 kr.
The card is valid for one year from the date of issue.
If you want to get all the benefits of an annual card for Museum Lolland-Falster, the card can be purchased in the museum's shops or ordered by writing to us.