Monday: closed
Tuesday: at 10.00 - 16.00 
Wednesday: kl. 10.00 - 16.00 
Thursday: at 10.00 - 16.00 
Friday: at 10.00 - 16.00 
Saturday: at 10.00 - 16. 00 
Sunday: at 10.00 - 16.00 
Valid from April 30 - June 27
Meinckes Vej 5, 4930 Maribo
ENTRANCE
Adults 65 kr.
Students and pensioners DKK 50.
Children under 18 years free admission
Group discount adults v. Minimum
10 people DKK 50
Group discount students and retirees
v. minimum 10 people 45 kr.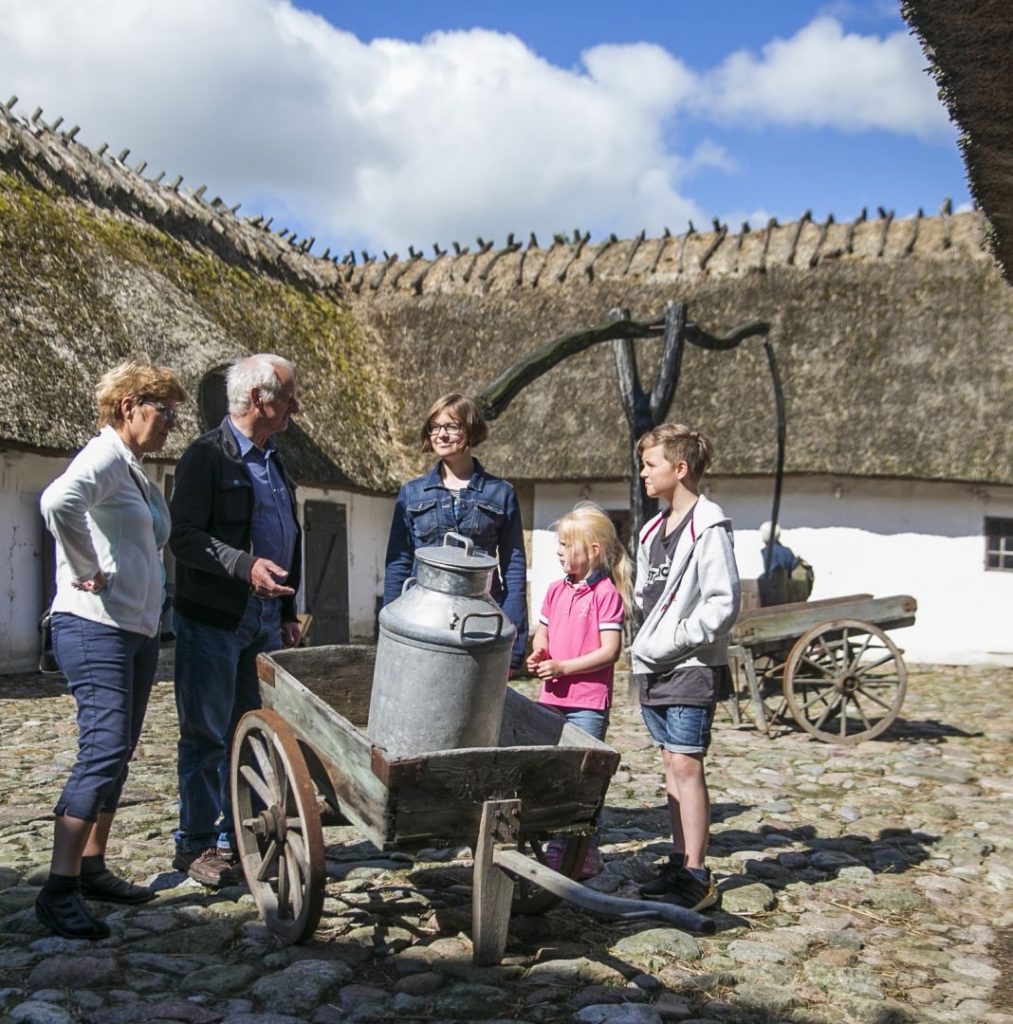 THE OLD HOUSES are from the period 1600-1900. They have entrance via steps or a high door step. In addition, some of the doors in the houses are low and narrow, and there are doorsteps between the individual rooms. The paths leading from house to house are paved with stable gravel and you can move there with a wheelchair and walkway. In some places there is grass between the houses. Therefore, be aware that there are limited access conditions for people with disabilities.
Museum shop and ticket sales for the open-air museum are in Skovridergården, where there is access via ramp.


Parking
THE OLD HOUSES have their own free parking spaces at the museum's entrance.
Dissemination film for people with walking difficulties and wheelchair users
When you visit DE GAMLE HUSE, the museum makes tablets available with five communication films that tell about the houses and life in the country in the 'old days' on Lolland-Falster. It is free to borrow a tablet. The films can also be viewed via a smartphone.