THE MONASTERY RUIN IS FREE
AVAILABLE TO VISITORS
ALL YEAR.
TOURS CAN BE BOOKED AT
INQUIRY TO THE MUSEUM.
The Bridgettines in Maribo
History, culture and exciting past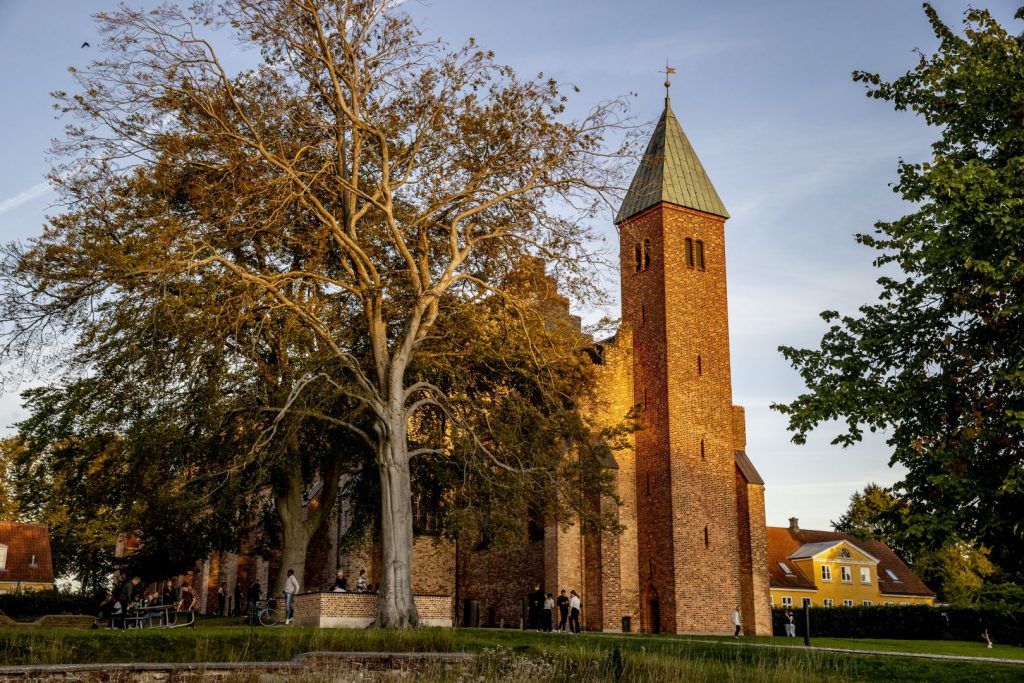 Experience the history of the Maribo Monastery and meet the nuns and monks of the Bridgettine Order, who founded the city of Maribo. At Klostersøen are the atmospheric ruins of the monastery that Queen Margrethe the First allowed the Order of Bridgettine to build on Lolland by the Maribosøerne. The Bridgettine Monastery was completed in 1416.
The monastery was built of stone from the castle Grimstrup, whose ruins are still located by Nørresø north of Maribo.
Maribo grew up around the Birgittiner monastery and the large monastery church, which is now a cathedral for the Diocese of Lolland-Falster. After the Reformation, it was transformed into a convent for noble virgins. Christian the Fourth's daughter Leonora Christina Ulfeldt lived in the convent from 1685 - 1698.
If you are passionate about exciting experiences, beautiful surroundings and fantastic exhibitions - then an annual card to Museum Lolland-Falster is just the thing for you.
Here you get access to a multitude of experiences in your local area:
10% when you shop in our stores
Reduced price on selected events
Free entry to all four exhibition locations:


MUSEUM OBSCURUM in Nykøbing,
THE OLD HOUSES and Maribo,
FOUNDATION MUSEUM in Maribo and
We offer two types of cards:
A personal card that gives access to the cardholder.
The price for this card is: 225 kr.
A personal card that provides access for the cardholder and an optional companion.
The price for this card is: 375 kr.
The card is valid for one year from the date of issue.
If you want to get all the benefits of an annual card for Museum Lolland-Falster, the card can be purchased in the museum's shops or ordered by writing to us.