Monday closed
Tuesday: at 10.00 - 16.00
Wednesday: kl. 10.00 - 16.00
Thursday: at 10.00 - 16.00
Friday: at 10.00 - 16.00
Saturday: at 10.00 - 15.00
Sunday: closed
Valid until 15 October
museum obscurum in Nykøbing falster
an exhibition On the border with reality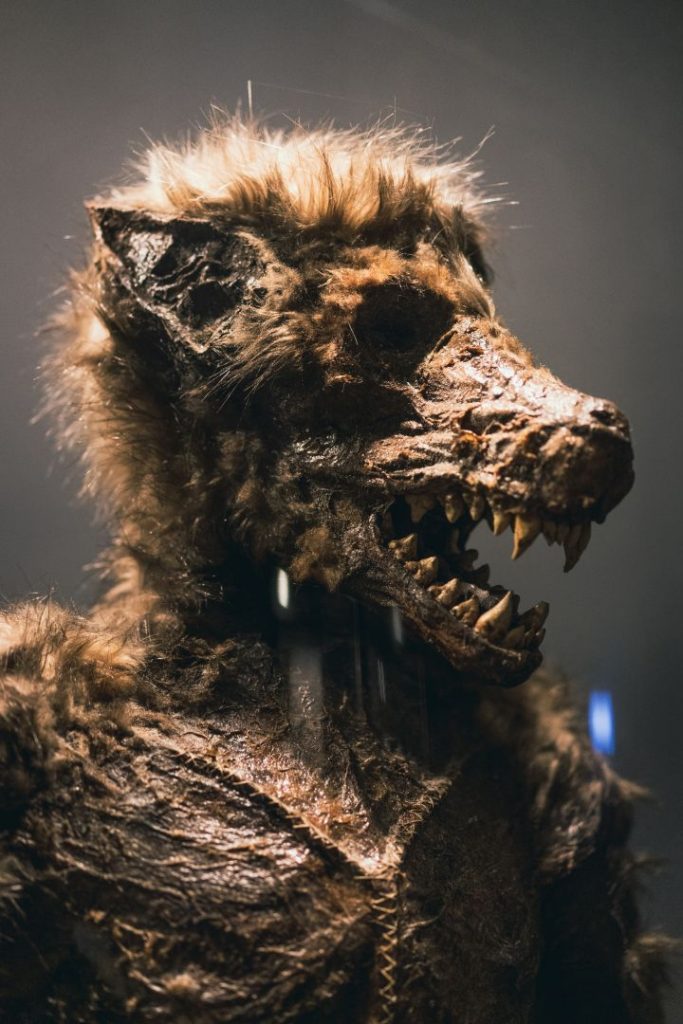 Come on an adventure in the secret collection
At MUSEUM OBSCURUM in Nykøbing Falster you can experience the collector Cornelius SC Rödders many creepy and curious finds from all over the world. Here you get the opportunity to explore the "secret" cryptozoological collection. Where you can see creatures you've only dreamed of! What is fantasy or reality - only you know!
Be critical! What do you believe in?
In Cornelius' home in the MUSEUM OBSCURUM, past and present beliefs and superstitions meet. Let yourself be enchanted by stories, mythical animals and fantastic tales. But be critical, because who decides what is faith or superstition? Therefore, you must ask yourself: What do I believe in? So that you don't leave our museum in Nykøbing Falster uninformed, we'll be happy to help you along the way; seek and you shall find – with the sun and the moon as compass.
Found by Cornelius' Occult Museum
During a renovation of our museum in 2017, our employees found an unknown room with a special collection. In old boxes we found unknown creatures and records of a collection that Cornelius had kept secret from the public.
What does obscurum mean?
Obscurum comes from the Latin word obscura and can mean darkness, the unknown and shadowy. That is why Cornelius also used MUSEUM OBSCURUM for his exhibition. You can experience it at our museum in Nykøbing Falster.
Are you curious about more?
Then you can see what special arrangements and events we have in our Calendar .
You can also sign up for our newsletter . Here you will receive special invitations to our new exhibitions, and you will hear about the latest discoveries and archaeological finds at MUSEUM LOLLAND-FALSTER. Do you want to experience more of MUSEUM OBSCURUM? Then you can buy annual pass to MUSEUM LOLLAND-FALSTER's four exhibition locations and visit MUSEUM OBSCURUM as often as you like. With an annual pass, you get discounts on selected special events and in the museum's shops. Read more and buy your annual pass here.
We welcome you in
MUSEUM OBSCURUM in Nykøbing Falster
If you are passionate about exciting experiences, beautiful surroundings and fantastic exhibitions - then an annual card to Museum Lolland-Falster is just the thing for you.
Here you get access to a multitude of experiences in your local area:
10% when you shop in our stores
Reduced price on selected events
Free entry to all four exhibition locations:


MUSEUM OBSCURUM in Nykøbing,
THE OLD HOUSES and Maribo,
FOUNDATION MUSEUM in Maribo and
We offer two types of cards:
A personal card that gives access to the cardholder.
The price for this card is: 225 kr.
A personal card that provides access for the cardholder and an optional companion.
The price for this card is: 375 kr.
The card is valid for one year from the date of issue.
If you want to get all the benefits of an annual card for Museum Lolland-Falster, the card can be purchased in the museum's shops or ordered by writing to us.