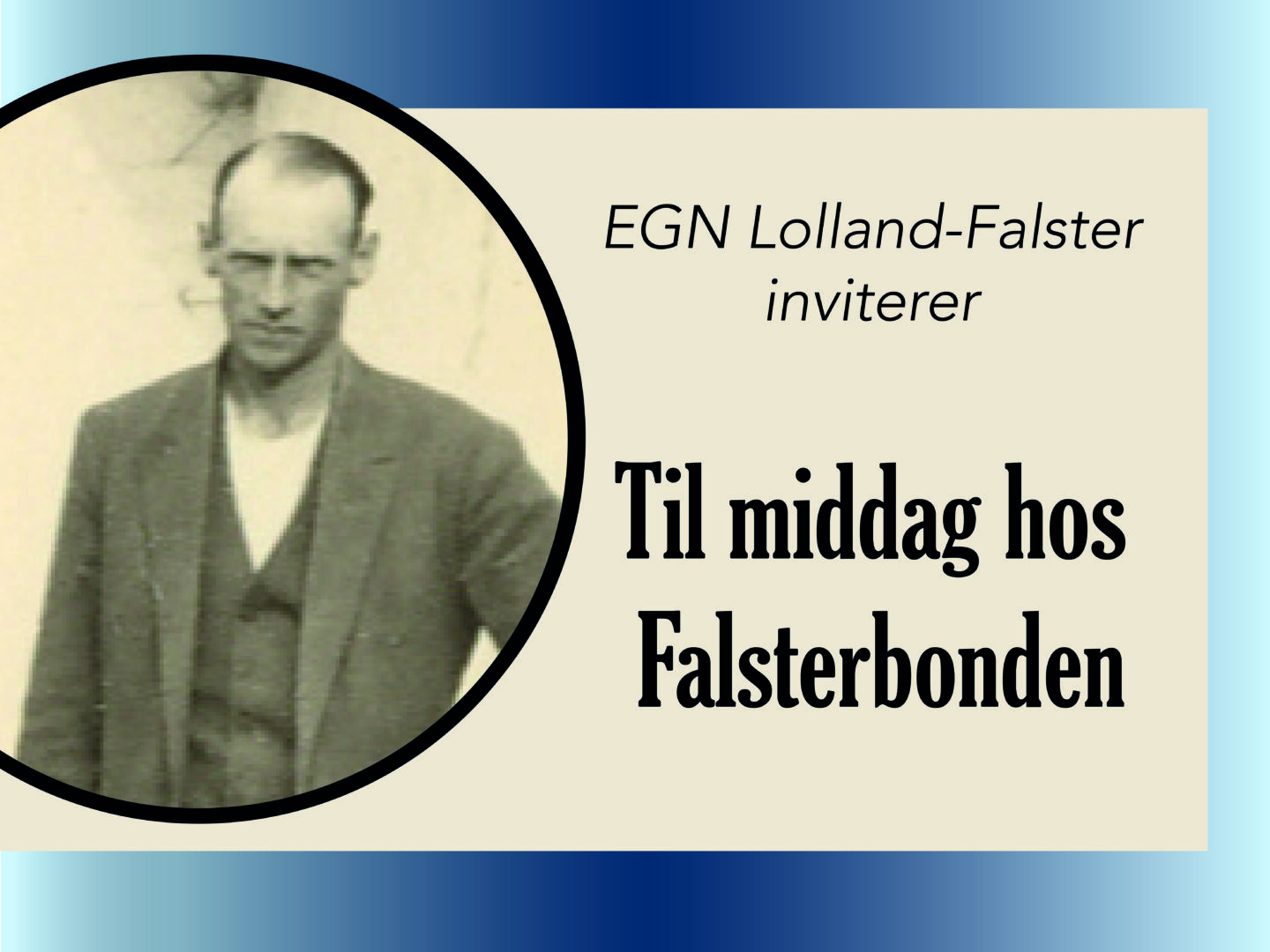 EGN event: For dinner at Falsterbonden
EGN Lolland-Falster invites
For dinner at Falsterbonden
Step 200 years back in time and feel the atmosphere at Maribo's open-air museum, when EGN and THE OLD HOUSES bring 1800th-century everyday life to life through a unique, historical taste experience when we invite you to dinner with the Falster farmer, one of the important citizens of the rural community.
In the best EGN way, we are going on a sensual journey of remembrance through the village's many social strata. Along the way, we offer a wide range of exciting dishes when we eat with the falster farmer, the school teacher, the farm worker and the chaplain.
We have not just been hunting in the old local recipes from Lolland-Falster. EGN's Norwegian Chef Thorbjørn Kristensen, who has settled in Utterslev, will conjure up the pots throughout the evening and give the old recipes new life through new thinking and delicious ingredients, so we are ready to give you an experience that hits both body and soul.
Along with the tour of the houses, the Frilandsmuseet's responsible inspector Anne-Lotte Mathiesen and museum inspector Vibeke Knöchel Christensen talk about the village community's different conditions and roles, about life and death in the countryside in 1800th century society.
Falster farmers' menu:
The farmer's wife's sweepers: Stuffed apple slices with schnapps
The schoolmaster's middleman: Crispy rye bread with dust of pork rind and lardo as well as raw vegetables with dip
Ane Huggemand's hot lunch: Creamy pearl barley porridge with baked leeks and larch
Farmer's dinner: Long-baked pork neck with beer sauce, pears and baked potato.
The miller's cake: Micmuskage with dried fruits and cold butter
The chaplain's dessert: Porridge on summer berries with whipped cream and crumble
This is an innovative and exciting approach to the original and local ingredients when you visit the Old Houses.
The price includes entrance to the museum, tour, chaplain's menu, drinks menu (selected when buying a ticket) and water ad libitum.
Practical information: the event starts at 17:00 - the doors open a quarter of an hour before.
--------
The event is not suitable for children under 7 years
--------
EGN is a food culture project, which is based on the food's ability to gather, support and strengthen the common connection, cohesion and pride based on Lolland-Falster's rich food culture.
EGN is rooted in both history, present and future.
EGN is for everyone!
The EGN project is supported by the Nordea Foundation
This event is held in collaboration with Danske Maddestinationer which is supported by the Danish Business Promotion Agency