EGN event: For dinner at Lola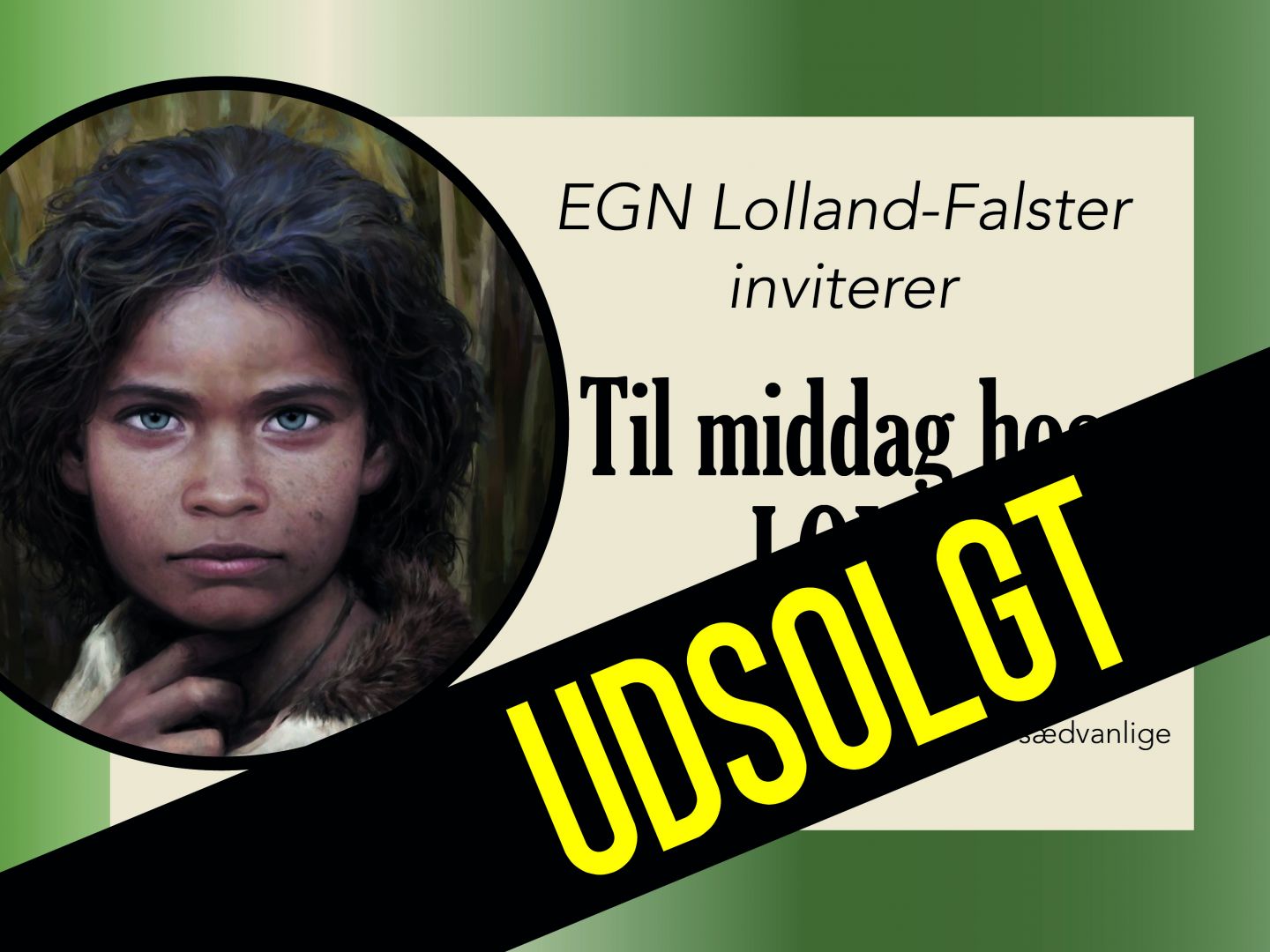 Join us for an exclusive evening with Stone Age food and lectures - and have a museum experience beyond the ordinary!
We repeat last year's great success and invite you inside the exhibition 'LOLA - Lolland's Stone Age'. Dive into Lola's world, see the amazing finds and hear experts tell about life and death in the Stone Age. Along the way, a delicious three-course menu is served, which has been developed by chef Peter Nøhr based on the ingredients that have been found in Lola 'chewing gum'.
Lola's menu:
Charcuterie of duck sausage with pickled autumn greens
Creamy porridge on toasted bucket and single grain with hay cheese, hazelnuts and duck breast
Berry dessert with spruce shoot sugar, pickled flowers and granite
The price also includes 1 item (selected when buying a ticket) and water ad libitum.
This is an innovative and exciting approach to the original and local ingredients, and we dare to promise you an unforgettable taste experience in LOLA's absolutely enchanting universe.
The evening's hosts are archaeologists Marie Brinch and Vibeke Knöchel Christensen.
EGN is a food culture project, which is based on the food's ability to gather, support and strengthen the common connection, cohesion and pride based on Lolland-Falster's rich food culture.
EGN is rooted in both history, present and future.
EGN is for everyone!
The EGN project is supported by the Nordea Foundation
This event is held in collaboration with Danske Maddestinationer which is supported by the Danish Business Promotion Agency
Unless otherwise stated, the event will be held in Danish.
OTHER EVENTS AND EXHIBITIONS
REVENTLOW MUSEUM PEDERSTRUP
No event found!