Monday closed
Tuesday: at 11.00 - 16.00
Wednesday: kl. 11.00 - 16.00
Thursday: at 11.00 - 16.00
Friday: at 11.00 - 16.00
Saturday: at 11.00 - 16.00
Sunday: at 11.00 - 16.00
Valid until 11 September
Pederstrupvej 124, 4943 Torrig L
In the beautiful blue royal hall or in the square in front of the main building you can enjoy a selection of light lunch dishes, a glass of wine, beer from Krenkerup, juice, coffee, tea and wonderful cakes from Pabst in Maribo. Of course, we also have ice cream from Skarø ice cream.
The café is open until and including 31 August during the museum's opening hours and can also be enjoyed without visiting the museum.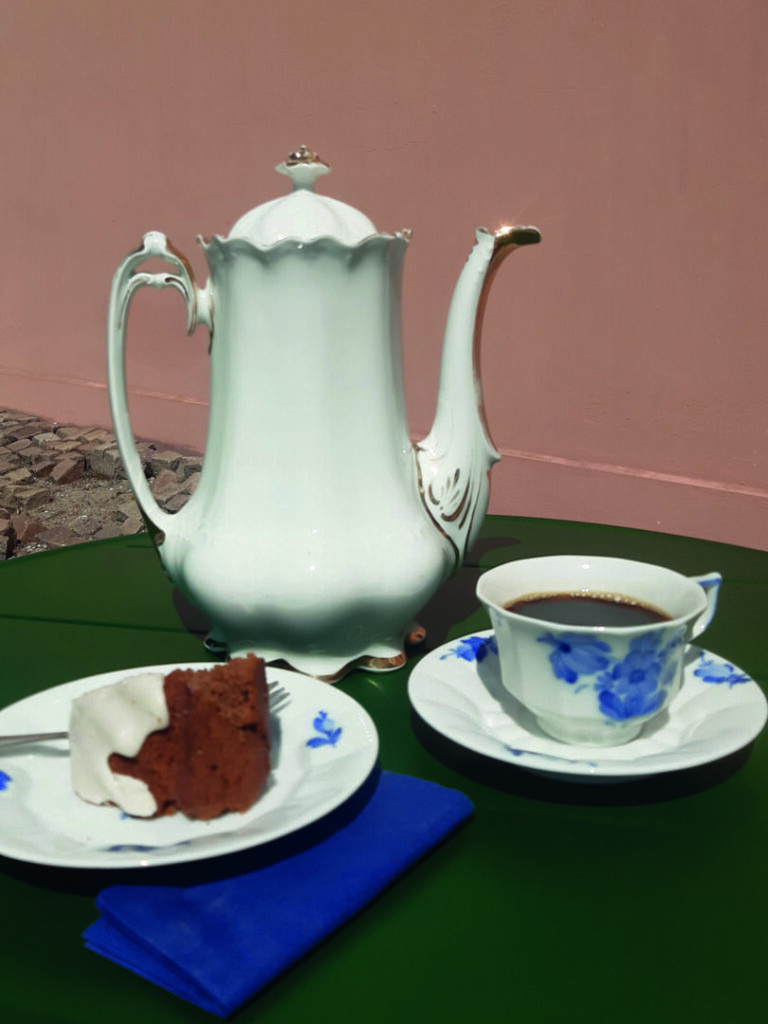 The Reventlow Museum Pederstrup is housed in the listed main building. There is access along the main staircase.
Wheelchair users have the opportunity to access the basement via the old kitchen door. Unfortunately, the ground floor can only be reached via stairs. Contact us on 2559 3461 for access.
Parking
At the car park, there is access to the exhibition Manor & Landscape via ramp.
Two marked stalls are reserved for disabled cars with signs. From the car park there are approximately 100 meters to the museum via paths with pearl stones and / or gravel.
It is possible to park people with walking difficulties and wheelchair users immediately in front of Pederstrup via the driveway through the avenue in the park. Contact the museum for more information on telephone 2559 3461.
Authorized guide and assistance dogs are allowed.
toilets
Toilets and disabled toilets are located by the car park and in the museum's basement. They are open during the museum's opening hours.